I went into Turkey looking for just a few cool locations to photograph, and was actually quite overwhelmed by the variety of places. In fact, there were just so many cool looking places I really had to narrow down my locations, even if I had three weeks to shoot on my road trip through Turkey. I decided to focus on the south of the country. However, even though I didn't visit everywhere, I will, in this guide, include some of the cool places I came across in my research but couldn't get to.
Thus, this is my comprehensive guide on the best places for photography in Turkey.
Istanbul
It's probably almost a little bit silly to point out Istanbul. I mean, it's pretty obvious. Not only is Istanbul one of the best places to photograph in Turkey, it's likely one of the best cities in the world for photography. The shots in the city will all be fairly urban, but there's a variety to the style of shots you can get here regardless.
My favourite places in Istanbul to photograph are:
The Blue Mosque
The Grand Bazaar
Galata Bridge
Hagia Sofia Museum
Of course, there's an endless supply of locations in Istanbul to shoot, so be sure to give yourself plenty of time to photograph it all.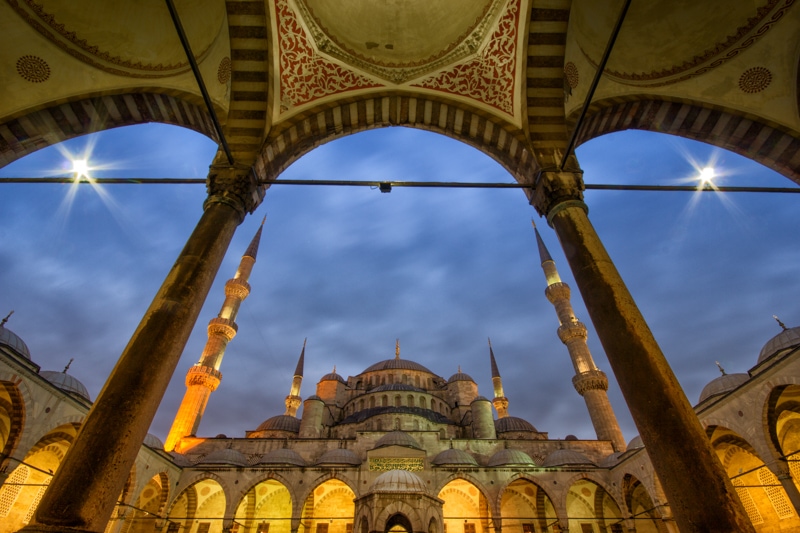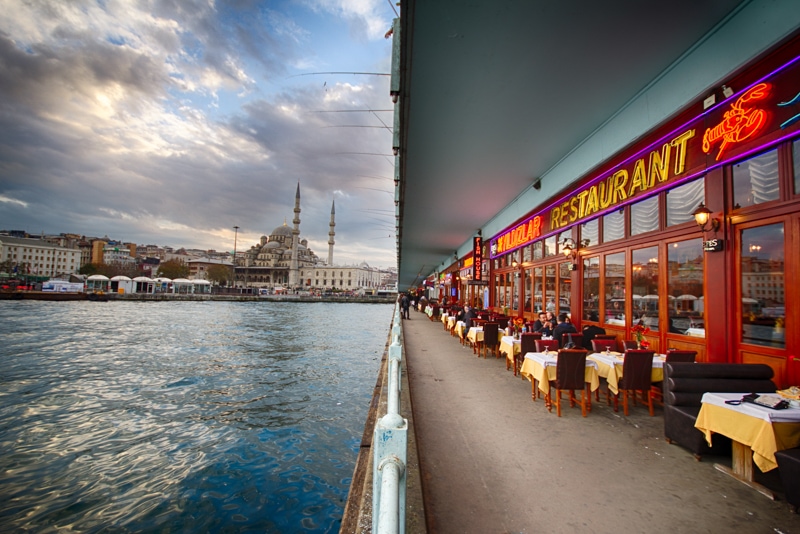 Cappadocia
I've put together a pretty comprehensive guide to photography in Cappadocia here, so if you want to look at this location a bit deeper, check out that link. Outside of Istanbul, Cappadocia is likely the best place in the country to shoot photography. It's such a cool spot. And, not only are the landscapes amazing, but the fact that each morning the sky fills with dozens of balloons makes it unreal.
Here are some sample images from Cappadocia.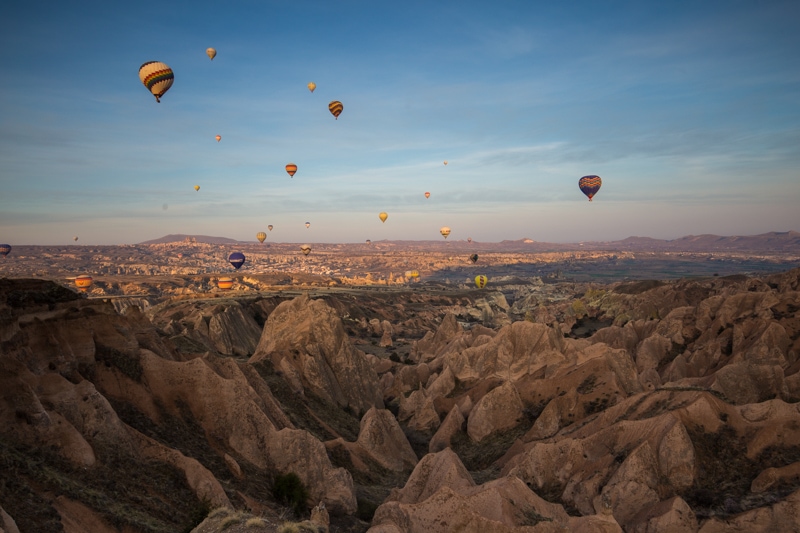 Pamukkale
Pamukkale is one of the most interesting places in all of Turkey. I will be quite honest in saying though that it is much more difficult to photograph than it appears. It's just white on white, and that's very difficult to capture. It is a brilliant location, though, and don't get stuck on the geological site itself too much. The Hierapolis Ruins, which are also in the park, are quite beautiful and do photograph well. Also, don't miss out on the Ancient pool.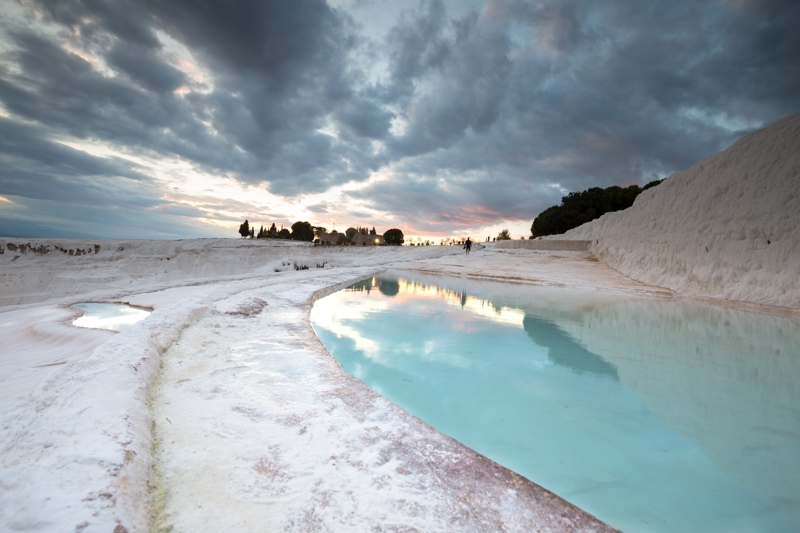 Antalya
I was actually a bit surprised by Antalya. I knew it was a bit of a resort town, and that sometimes turns me off. But, there was a much larger variety of things to shoot both in town and around it. And, the beach area in Antalya is incredibly photogenic too. In fact, I'd say there's a wider variety of things to shoot in Antalya than anywhere else I went. I shot Duden Falls, the beachscapes, and the Termessos ruins. It was all pretty cool.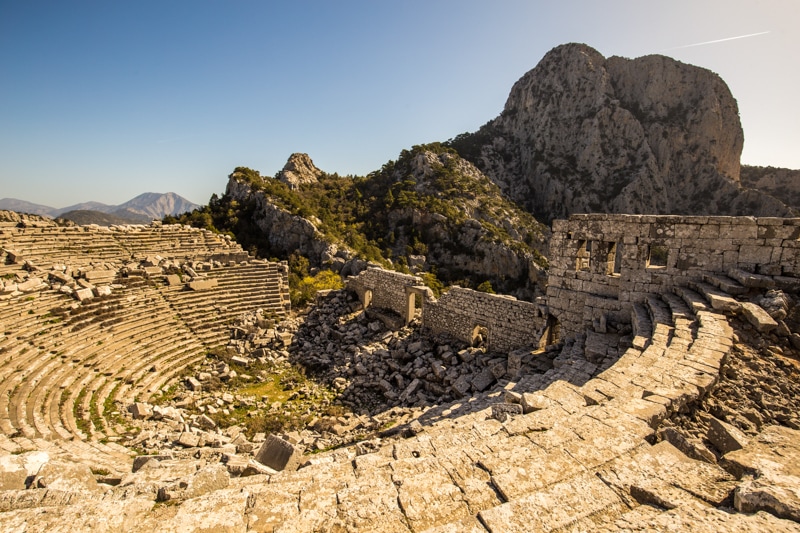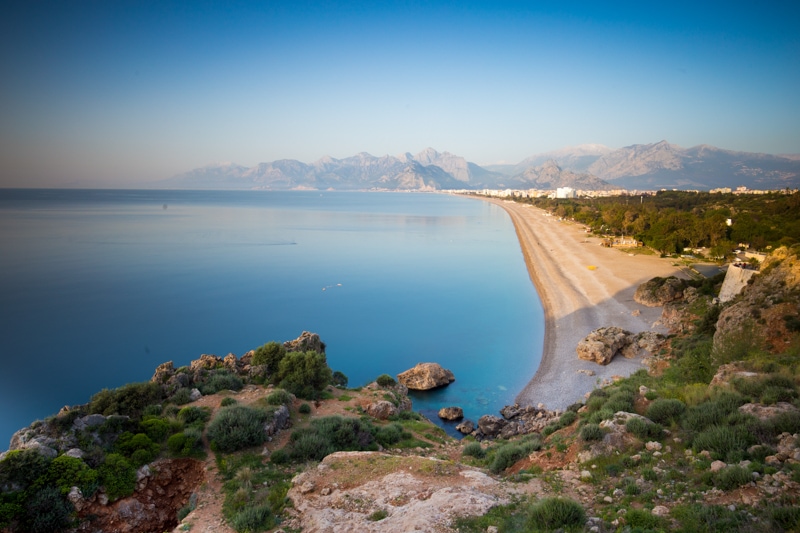 Efes
These are by far the most visited ruins in Turkey. The site is also quite large and there's a variety of things to photograph. That said, because of opening hours, you'll have to shoot Efes in the day time, which always makes it a bit of a challenge. Also, you'll not be allowed to use a tripod in the site.