Private Full Day Bosphorus Tour in Istanbul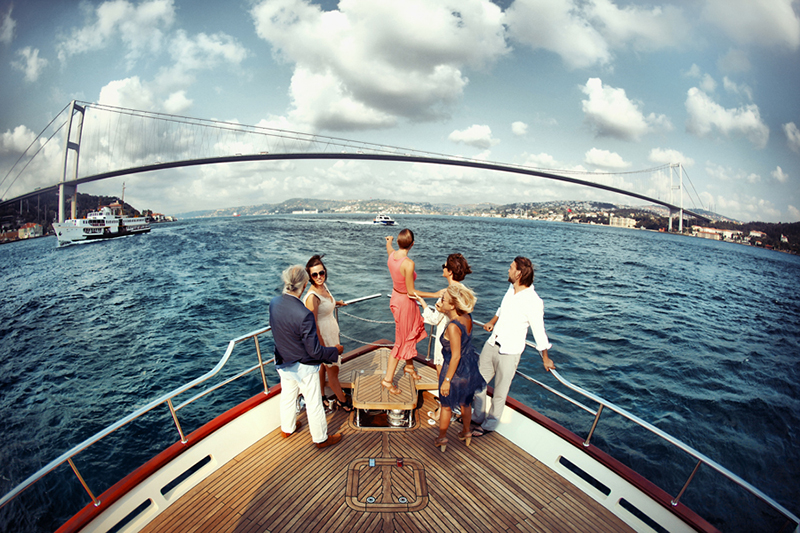 Daily Departs : 09 : 30 am — Returns : 17 : 00 pm
( Time is flexible as it is a private tour)
* Spice Bazaar ( Egyptian Bazaar )
* Rustempasha Mosque
* Bopshorus Cruise
* Rumeli Fortress ( from sea )
* Ortakoy ( Stop and taking nice photo )
* Driving to Bosphorus Bridge
* Lunch ( at the top of Camlica Hill )
* Camlica Hill
* Dolmabahce Palace Museum
Spice Bazaar (Egyptian Bazaar), built between 1597 and 1664, it is the second oldest covered bazaar in the city.You may find there mystical smells of different aromas of various spices. Shops selling fruits, vegetables, flowers, fish etc..
Rustem Pasha Mosque, Mimar Sinan built this mosque in 1560 for Rüstem Pasha,son-in-law and the grand vizier of Suleyman the Magnificent.Its particular beauty lies in Iznik tiles covering it,both inside and outside.
Bosphorus Cruise, the Bosphorus strait connects the sea of Marmara to the Black Sea and separates Europe and Asia, making Istanbul one of the most beautiful cities in the world and the only one built astride two continents; this romantic cruise along the Bosphorus will allow you to admire the Dolmabahce Plalace, the Beylerbeyi Palace, the Ciragan Palace and the Rumeli Fortress, ancient wooden villas and bridges and all the wonderful and unige maritime landscapes.
Bosphorus Bridge, drive on the bridge and enjoy the beautiful view when crossing the bridge from Europe to Asia.It is 1704m long and was the 4th longest in the world when completed.Unique chance to step from one continent (Europe) to another (Asia) in 2 minutes.