Food Tasting and Walking Tour in Istanbul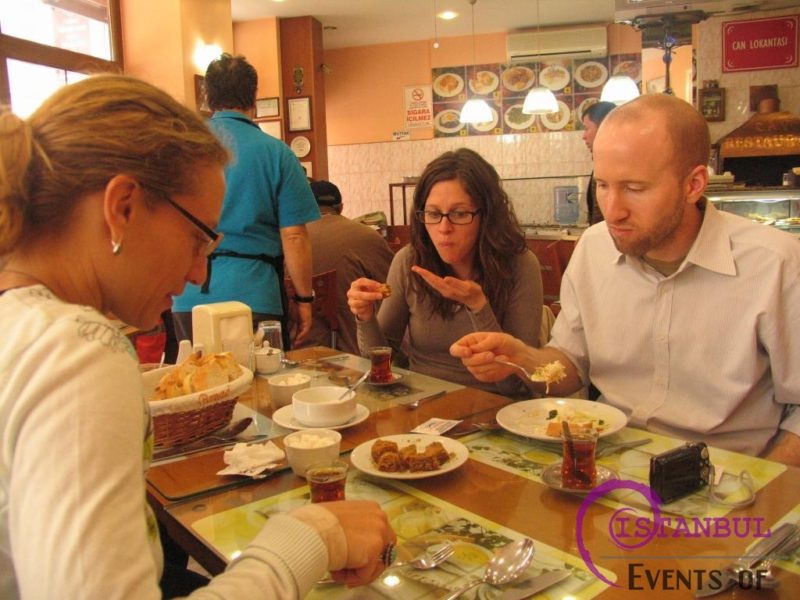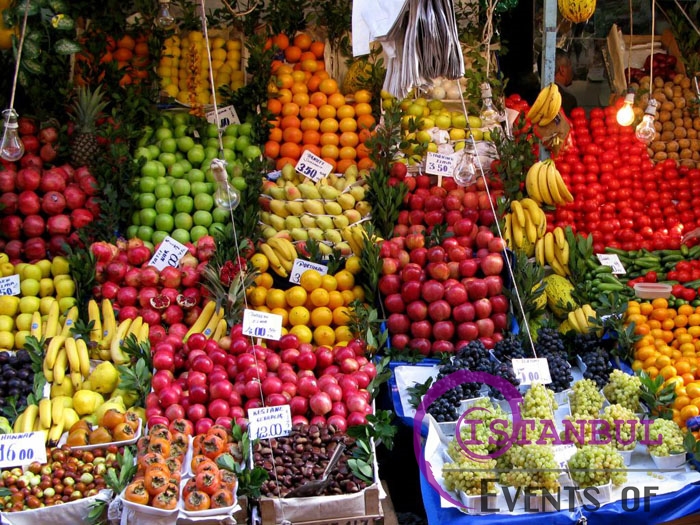 Duration: 4 hours
Location: Meeting in Sultanahmet or from city center hotels / ISTANBUL
Tour Language: available in English, Russian, Portuges and Turkish
Groups : Pls ask for discounted group prices ( Min. 2 ppl Required )
Gourmet – Turkish Food Tasting & Sightseeing Tour. If you are the adventurous foodie, who wants to sample a variety of traditional and regional Turkish food while walking through history, this tour is something for you. In the most historic neighbourhoods of the city, you will meet the glory of former Constantinople and foremost representants of Turkish food traditions, but no tourist crowds…
In the depths of Goldenhorn, where quite few tourists ever set foot, lie the real treasures of Istanbul: Oldest surviving residential areas in the historical peninsula adorned with houses, mansions,institutions and temples of every sizable ethnic and religious group of the once quite cosmopolitan imperial city. These treasures and many other remnants of the glorious history of the city serve as the backdrop of our Goldenhorn Gastronomy tour. This makes the tour already an exceptional food tour. After all you don't get to see this much of impressive monuments in a regular sightseeing tour! All from hill-top imperial mosques to the byzantine churches and orthodox patriarchy, from a Unesco conservation area in the hills to the most picturesque streets of the city alongside the former sea walls are in the itinerary of this exceptional tour.
As magical as its setting is also the food in Goldenhorn Gastronomy tour. It is no wonder that the neighbourhoods, which are far the oldest in the city, are also host to some of the oldest food traditions of Istanbul. To be more precise, the area with its historic food establishments and extraordinary food masters is the foremost gastronomic center in Istanbul when it comes to Turkish food. We must add at this point, that we had the hardest time setting up the food itinerary of this tour as there is no shortage of mind-blowing tastes in this area.
After a meticulous selection of the endless array of food and sightseeing options in the area, we created a tour we are proud of. Since the tour itinerary covers a large area, however, we must warn, that it is more physically demanding than our other tours. But if you are the adventurous foodie, which wants to admire the history of the city in common neighborhoods instead of overcrowded touristic areas and which doesn't want to settle for good food, when there is exceptional food, this tour is something for you..
What you will see :

* Make a breakfast with Turkish delicacies collected from charming market street
* Try the best Turkish pizza in town, secret ottoman tastes and the herbed Turkish sausage
* Stroll through one of the ten most interesting streets in the world according to New York Times.
* Enjoy spectacular Goldenhorn views and common neighbourhood sceneries.
* Stroll through the most historic, charming and picturesque streets in the city
* Sample Turkish pickled vegetables and amazing black sea style beans
* End the day with the best Turkish coffee in town, made with six different ingridients
Tour Starting Time :

Time Schedule : 10:00 – 14:00 / 14:00 – 18:00
What is Included :
* Licenced English speaking guidance.
* Pickup and drop for city center hotels.
* Transportations.
* All the Food Tastings.
* Turkish Tea and Coffee tastings.
* Remarking dietary restrictions, should there be any, during booking can help us modify the tour as much as possible according to your specific needs.
* Comfortable walking shoes are recommended as the tour includes moderate amounts of walking.