Rental Cars for Disabled Guests with Driver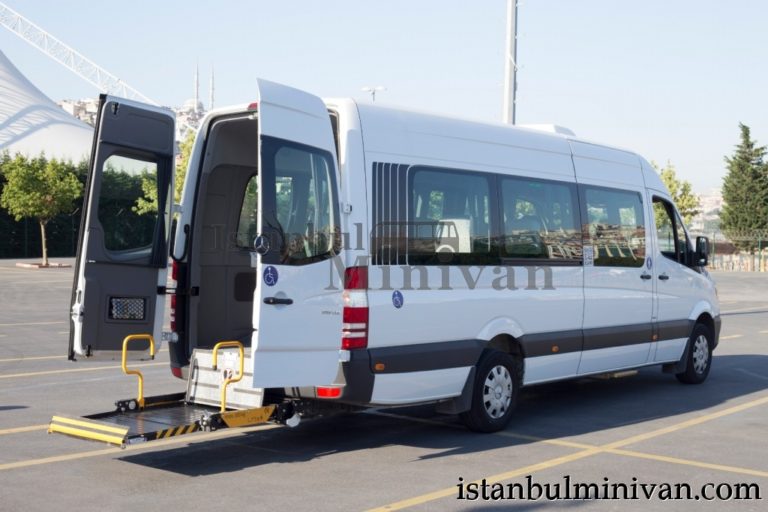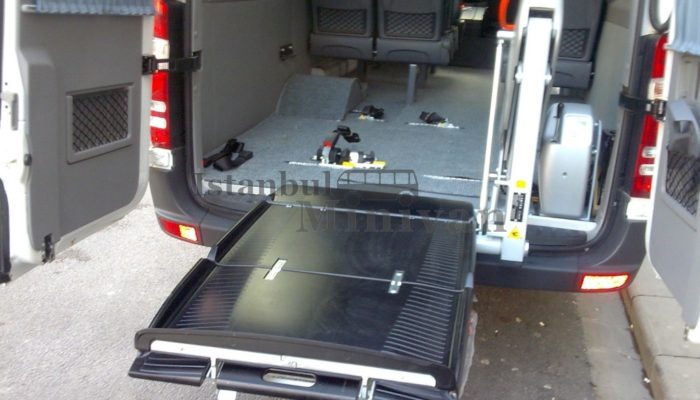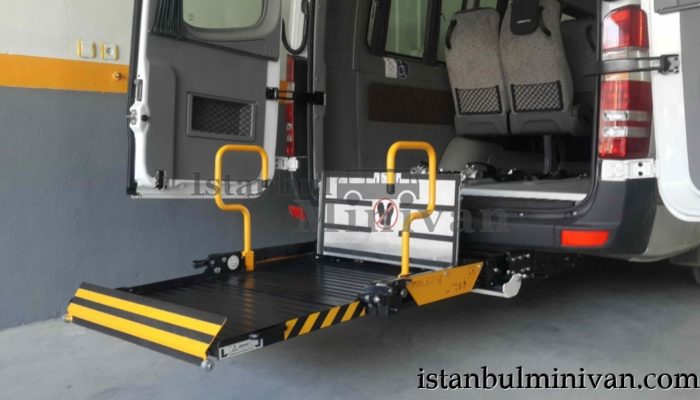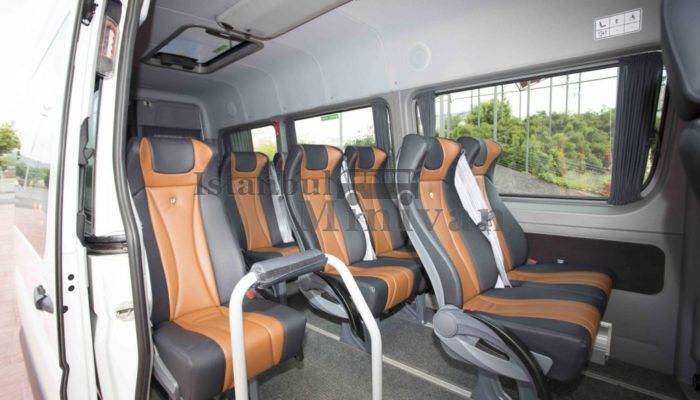 Rental Cars for Disabled Guests with Driver in Istanbul – Turkey
We are providing wheelchair accessable minivans for rent with professional driver for Istanbul, Bursa, Ankara, Izmir, Kayseri, Antalya and other parts of Turkey. Our minivans are modified with a lift ans special seatbelt for the guests with wheelchair and families for their rentals in istanbul. You can use our minivan for Airport transfersi hospital appoingments and sightseeing in istanbul and rest of Turkey.
You can hire our wheelchair accessible minivan with an disabled friendly driver . We provide you half day, full day or unlimited rental for day, week or longer term rentals.
Airport Transfer for Wheelchair Access Disabled Minivan.
We can provide our disabled friendly minivan for New Istanbul Airport and Istanbul Sabiha Gokcen Airport as private transfer services. Our minivan has capacity up to 12 bags of luggage as well.
Vehicle Types :
* Mercedes Sprinter Minivan – Custom Design for Wheelchair Accessible Minivan
Our Minivan is specially designed with a lift for the wheelchairs.
Seats Capacity ; 1 wheelchair disabled passenger – 10 passanger seat and 12 medium sized bags.
* Volkswagen or Renault Custom designed Disabled Wheelchair Accessible Car
Seats Capacity ; 1 wheelchair disabled passenger1 – 2 passanger seat and 3 medium sized bags.
For Reservation :
Please contact us to get the prices based on your inquiry :
Istanbul Minivan ; +905442201022 – Reservation – Whatsapp
Mail : info@istanbulminivan.com
Istanbul Minivan
Alemdar Mah Incili Cavus St.
No: 19 Floor : 3 (Behind The Underground Cistern)
Sultanahmet 34400
Istanbul, Turkey