Ertugrul Ghazi Tomb Dirilis Tours from Istanbul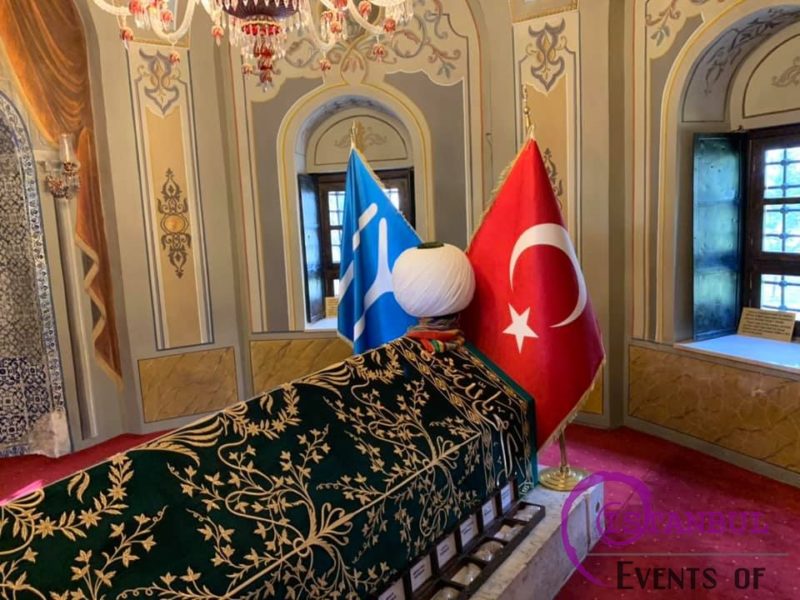 Ertugrul Ghazi Tour Available All Year Long
reservation. ( Min. 4 people required )
Duration: 12-14 hours
Location: Meeting in Sultanahmet or from city center hotels / ISTANBUL
Tour Language: available in English and Turkish
Groups : Pls ask for discounted group prices ( Min. 4 People Required )
Daily Tour to Ertugrul Ghazi's Tomb from Istanbul. Sogut – Inegol – Bilecik – Bursa Visit. Visiting Dirilis / Resurrection Ertugrul – Kurulus Osman Historical Sights. Resurrection of Ertugrul Ghazi and Kurulus Osman Tour from Istanbul
Dirilis: Ertuğrul "Resurrection: Ertuğrul" is a Turkish historical fiction and adventure television series starring Engin Altan Düzyatan in the namesake leading role. The show is based on the history of the Muslim Oghuz Turks and takes place in the 13th century.
It centers around the life of Ertuğrul, the father of Osman I, who was the founder of the Ottoman Empire. Its sequel Kurulus : Osman stars Burak Özcivit and revolves around the life of Osman I.
Ertugrul Gazi, was the father of Osman I. According to Ottoman tradition, he was the son of Suleyman Shah, leader of the Kayı tribe of Oghuz Turks, who fled from western Central Asia to Anatolia to escape the Mongol conquests, but he may instead have been the son of a Günduz Alp. According to this legend, after the death of his father, Ertuğrul and his followers entered the service of the Seljuks of Rum, for which he was rewarded with dominion over the town of Soğu t on the frontier with the Byzantine Empire.
This set off the chain of events that would ultimately lead to the founding of the Ottoman Empire. Like his son, Osman, and their descendants, Ertuğrul is often referred to as a Ghazi, a heroic champion fighter for the cause of Islam.
Osman Gazi was the leader of the Ottoman Turks and the founder of the Ottoman dynasty. The dynasty bearing his name later established and ruled the nascent Ottoman Empire (first known as the Ottoman Beylik or Emirate). This state, while only a small principality during Osman's lifetime, transformed into a world empire.
In our tour, we will learn about the Islam – Muslim / Ottman History and Make the visits of this Important sites.
What you will see ;
* Visiting Ertugrul Ghazi Tomb & Tombs of Alps and His family membersVisiting Osman Ghazi Tomb
* Visiting Orhan Ghazi Tomb
* Visiting Sheikh Edebali Tomb
* Photo Shooting with Alps and Hatuns Clothes
* Visiting Turgut Alp Tomb
Tour Starting Time ;
This is a long excursion soo we recommend the departure around 06:15 – 06:30
What is Included ;
* Licenced english speaking muslim guides. ( On Guided Tour )
* Pickup and drop for city center hotels.
* Transportation
* Breakfast lunch Water and Drinks. ( On Guided Tour )