Hodjapasha Culture Center Dervish Show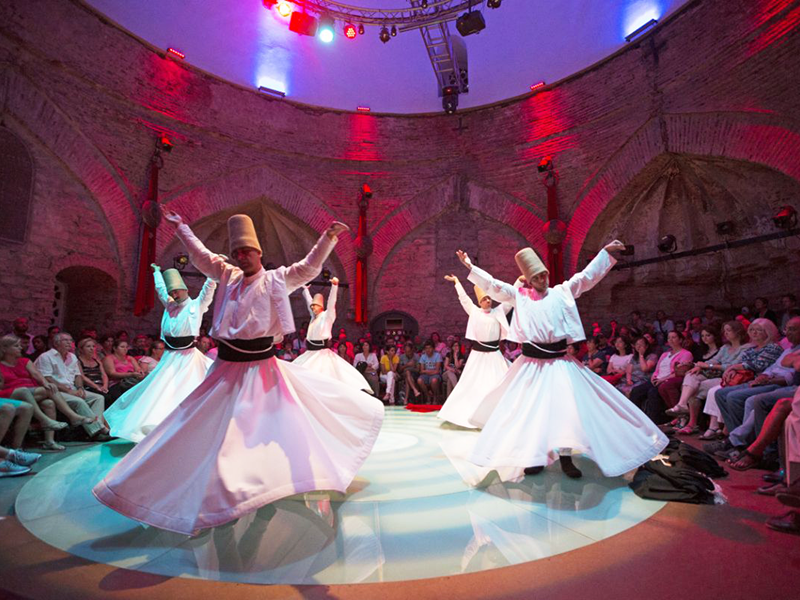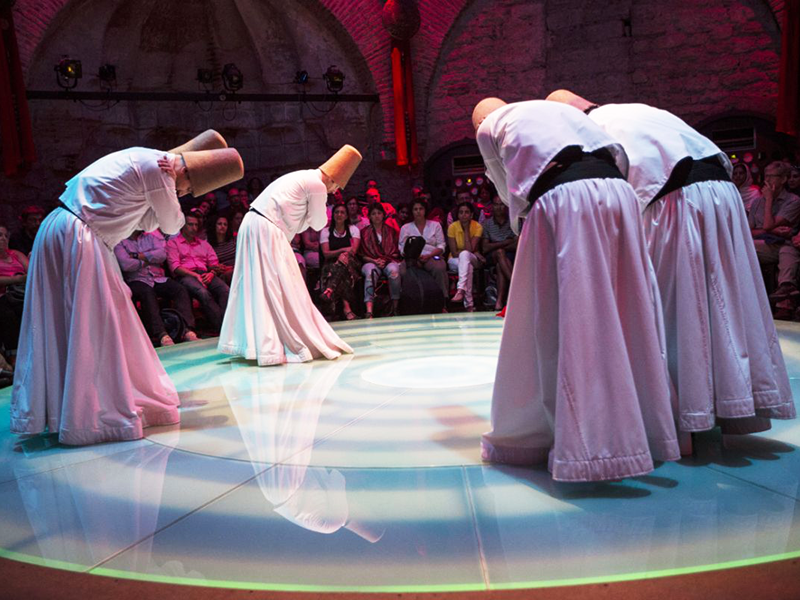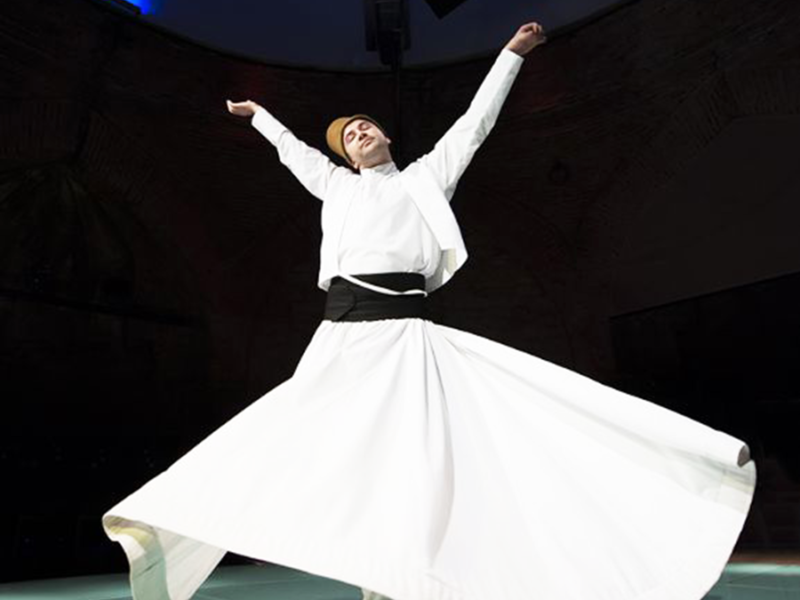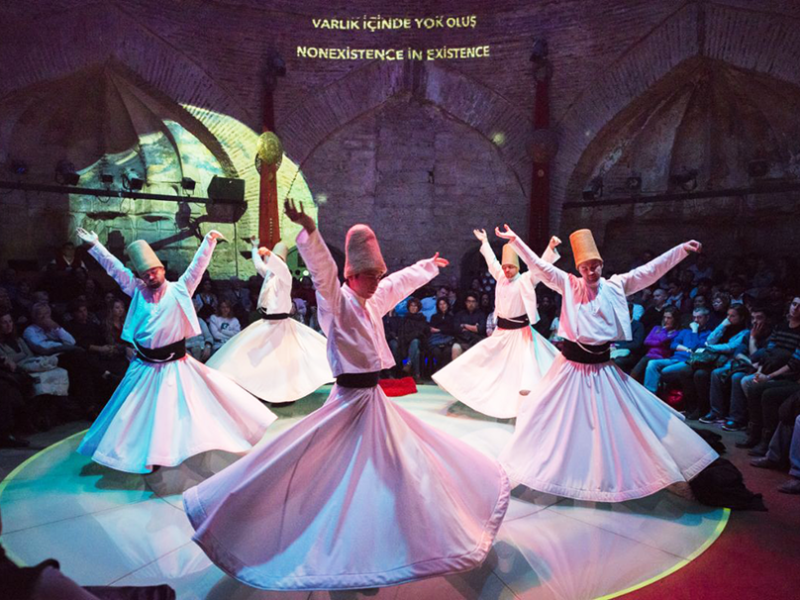 HODJAPASHA CULTURE CENTER IN ISTANBUL
Sufi Music Concert & Whirling Dervish Ceremony
Sirkeci – Istanbul
Known to the west as Whirling Dervishes, the Mevlevi Order was founded by Mevlana Rumi in the 13th century. The Order wrote of tolerance, forgiveness, and enlightenment. They survive today as a cultural brotherhood. They are not theatrical spectacles but sacred rituals.
The ritual of the Mevlevi sect, known as the sema, is a serious religious ritual performed by Muslim priests in a prayer trance to Allah.Mevlevi believed that during the sema the soul was released from earthly ties, and able to freely and jubilantly commune with the divine. Dervish literally means "doorway" and is thought to be an entrance from this material world to the spiritual, heavenly world.
The Whirling Dervishes played an important part in the evolution of Ottoman high culture.
From the fourteenth to the twentieth century, their impact on classical poetry, calligraphy and visual arts was profound. Rumi and his followers integrated music into their rituals as an article of faith. Rumi emphasized that music uplifts our spirit to realms above and we hear the tunes of the Gates of Paradise.
Turkish Mystic Music & Dance .. 800 Years of Tradition Sufi Music Concert and Whirling Dervishes Ceremony by Sufi Group of Istanbul Galata Mevlevileri ..
Every Tuesday , Thursday ,Saturday & Sunday 19:00 PM
Exhibition Opening : 18:15 PM
THE SEMA CEREMONY IS A SPRITUAL JOURNEY OF DERVISHES WHIRLING FOR DIVINE LOVE
The Mevlevi Sema Ceremony represents the mystical journey of man's spritual ascent through mind and love to perfection.
It is one of the most important heritage of Turkish Culture as a tradition of 800 years old . This unique traditional ritual had been procalimed as Intangible Heritage of Humanity by UNESCO in 2005.
The ceremony starts after classical instrumental Turkish music concert performed by a traditional orchestra during 15 minutes and lasts about 45 minutes under the amazing lighting and accompanied by 360 degree video special effects projected on the wall of beautiful historic building.
Duration : 1 hour in one part