Turkish Marbling Ebru Lessons Workshops In Istanbul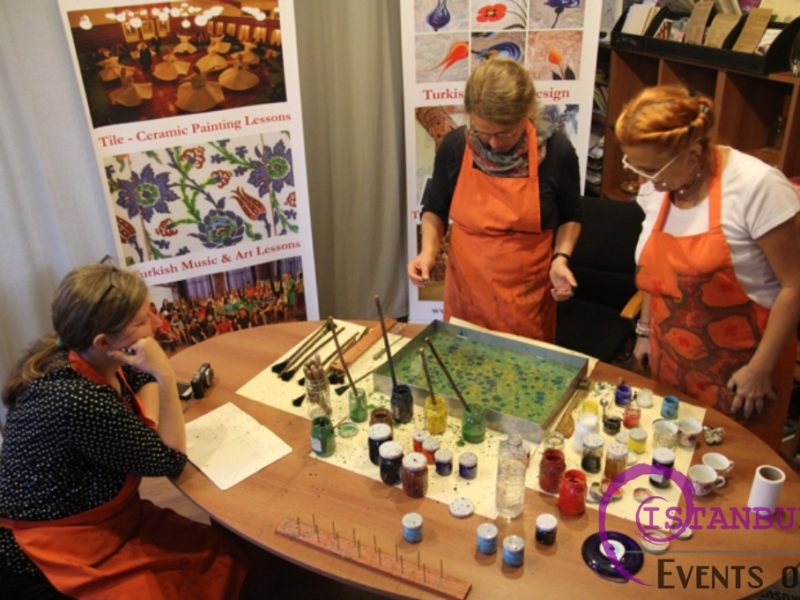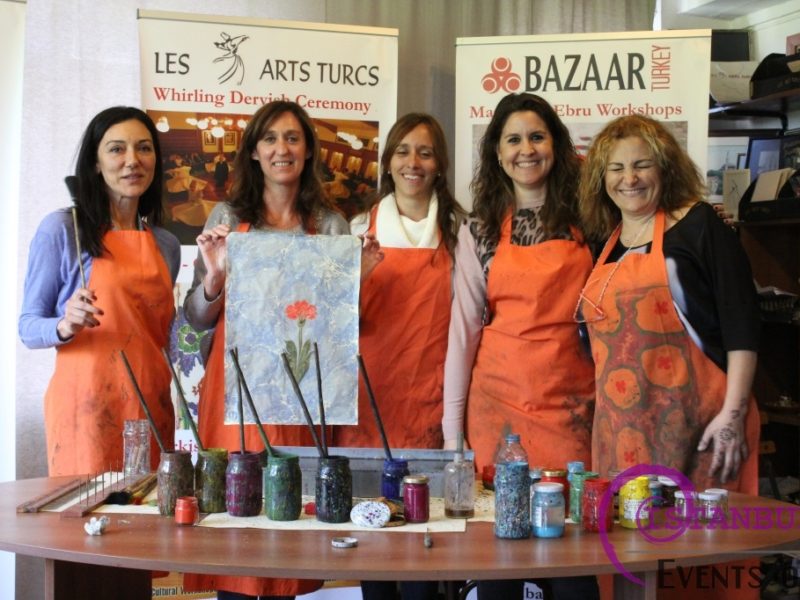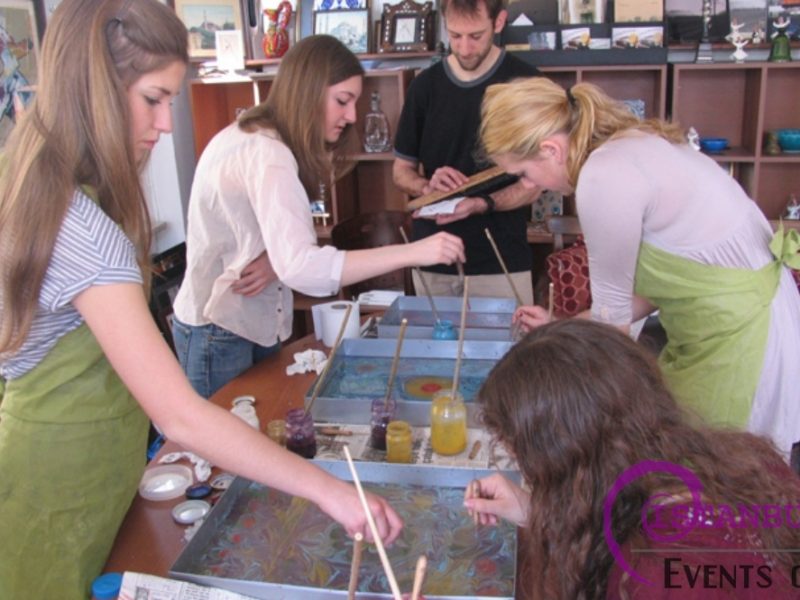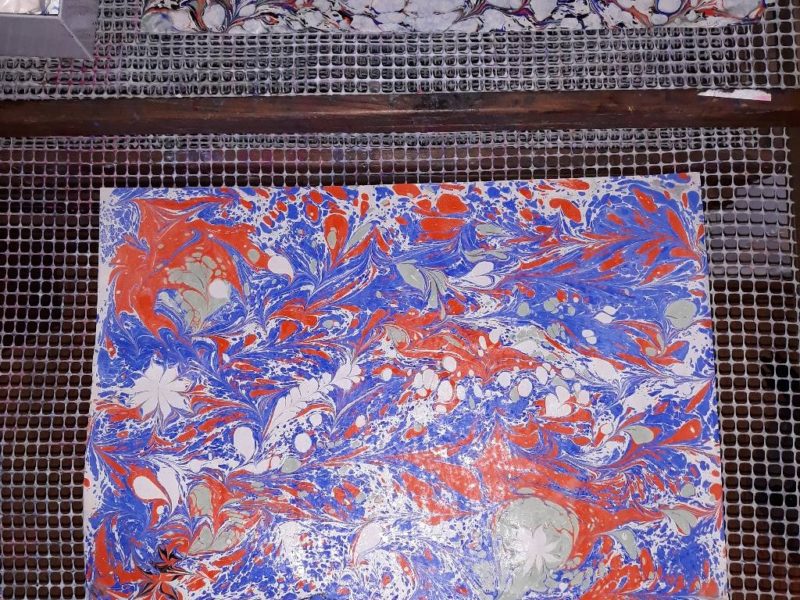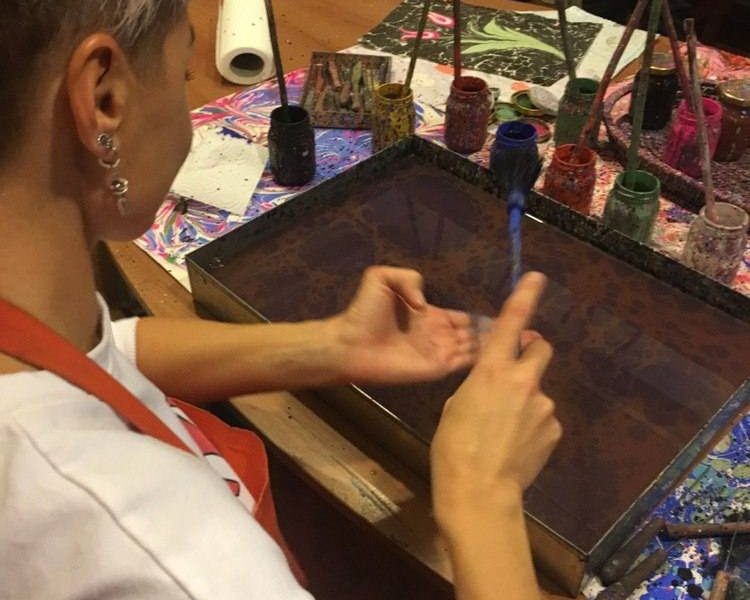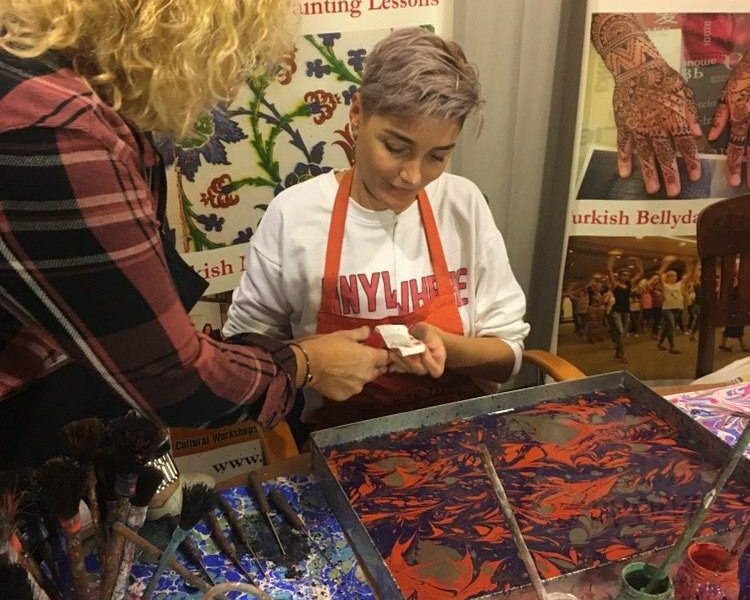 Duration: 2 hours (Flexible)
Location: Sultanahmet / ISTANBUL
Lesson Teachings: available in English, French, Russian, Turkish
Turkish Marbling – Ebru Lessons in Istanbul.
Turkish Paper marbling is a method of aqueous surface design, which can produce patterns similar to marble or other stone, hence the name. The patterns are the result of color floated on either plain water or a viscous solution known as size, and then carefully transferred to a sheet of paper (or other surfaces such as fabric). In Ebru art, you can draw flower figures that are traditional from the Ottoman period BUT the things that you can capable of using Ebru art is unlimited. All you need is your imagination.
Marbling is the art of creating colorful patterns sprinkling and brushing color pigments on a pan of oily water and then transforming this pattern to paper. The special tools of the trade are brushes of horsehair bound to straight rose twigs, a deep tray made of unknotted pinewood, natural earth pigments, cattle gall and tragacanth. It is believed to be invented in the thirteenth century Turkistan. This decorative art then spread to China, India and Persia and Anatolia. Seljuk and Ottoman calligraphers and artists used marbling to decorate books, imperial decrees, official correspondence and documents.
What is Included ;
* In our lessons; we can teach beginner & advanced level Professional Artists
* Traditional Ottoman style paper marbling class. ( On special request can be done on fabric )
* All equipment for Turkish Marbling – Ebru Workshop
* Workshop Area,Aprons & Gloves
* Turkish Tea & Water
Традиционное турецкое искусство Эбру. Уроки и мастер-классы в Стамбуле.