Painting Lesson Workshop Masterclass in Istanbul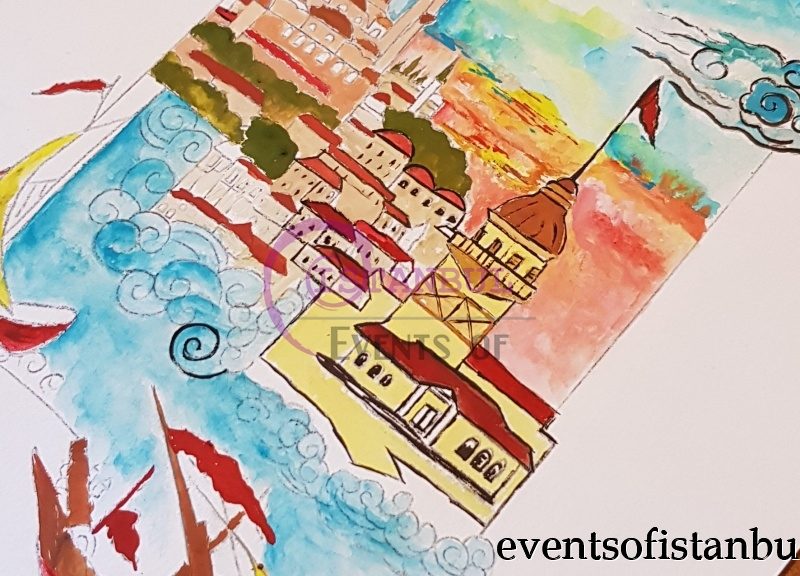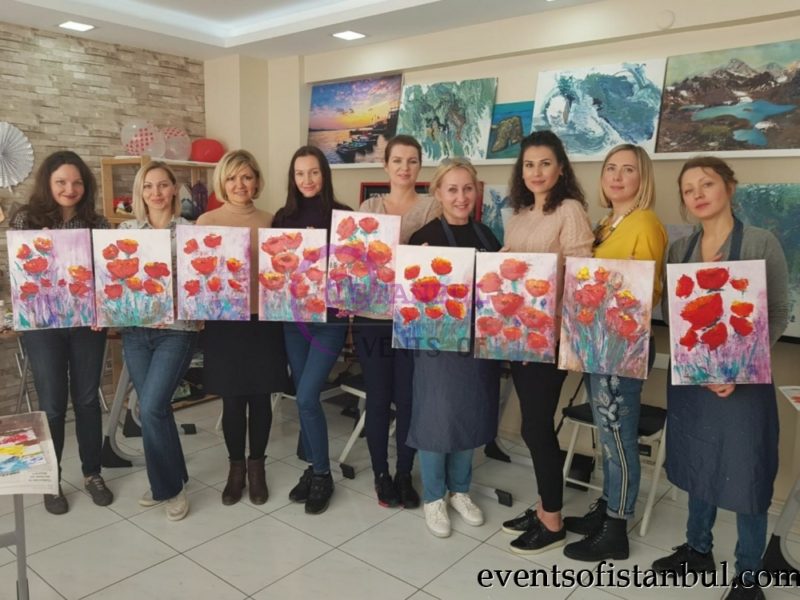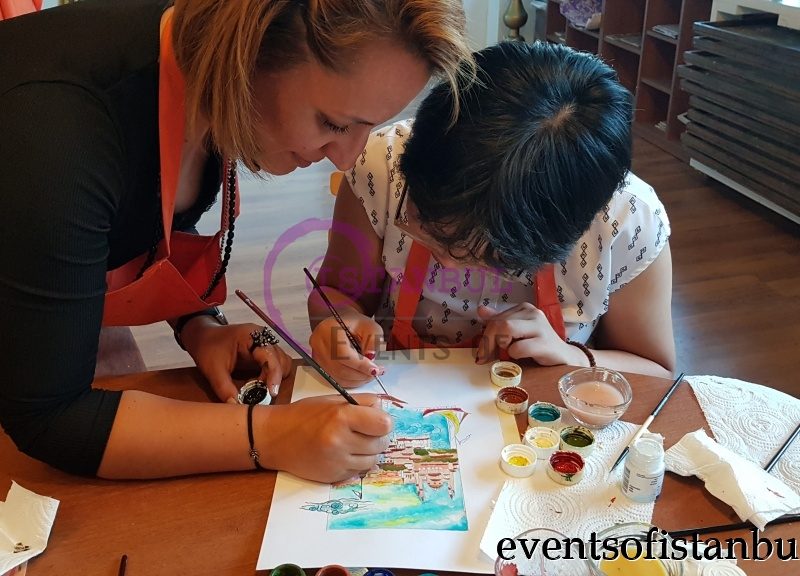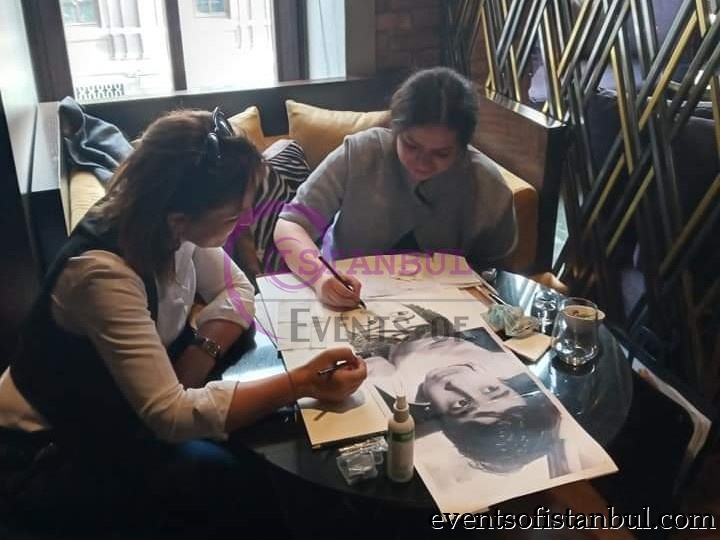 Duration: 2-3 hours (Flexible)
Location: Sultanahmet / ISTANBUL
Lesson Teachings: available in English, French, Russian, Turkish
What is Included :
In our lessons; we can teach beginner & advanced levels of Turkish Paintings.
Paintings, papers, canvas, tools, brushes are included.
In the end of the workshop you will have a finished piece of art work.
If you want, we can make multiple lessons
Workshop Area, Aprons & Gloves
Turkish Tea & Water
As eventsofistanbul.com, we organise the following painting lessons in our art studio in istanbul.
* Ebru Marbling Painting Lesson
* Tile and Ceramic Painting Lesson
* Miniature Painting Lesson
* Tezhip Illumination Painting Lesson
* Oil Painting Lesson on Canvas
* Watercolor Painting Lesson
* Acrylic Painting Lesson
* Sketch Drawing and Painting Lesson
* Charcoal Drawing Paintig Lesson
* MixedMedia Drawing Lesson
* Graffiti Painting Lesson